Our company today
Our young company NOUVELLE FOG AUTOMOTIVE - heiress of Fabrication d'Outillage pour Garage (FOG), created in 1929, and Facom workshop equipment (FFB), created in 2000 - is now completely dedicated to offer its customers innovative high-quality, high-performance products.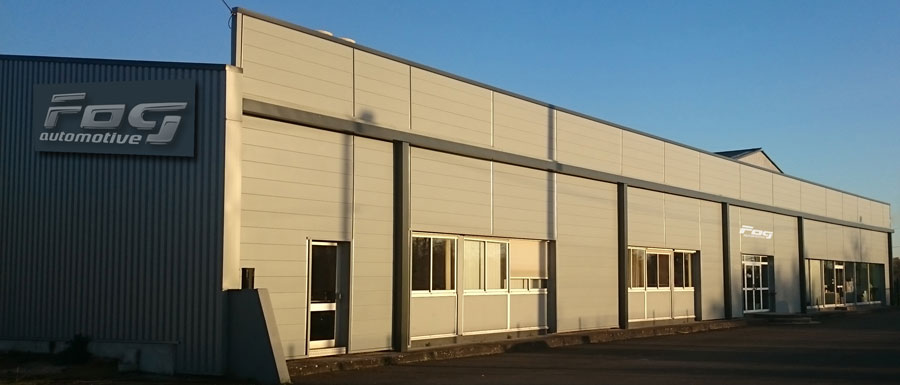 One of the last French equipment manufacturers, independent, and workshop generalists, our goal is to permanently offer you products "Made in FOG":
On our new site in Cosne-sur-Loire, Our engineers design, develop and manufacture,ranges developped to meet the needs of Workshops, Garages and Technical control Centers: Vehicle lift, Aligner, Tyre changer, Wheel balancer, A/C refill station, Brake and Suspension tester, Emission tester combo, etc.
We are proud to present you today our new Website, which follows the release of our new catalogue, symbol of our efforts of creation, innovation and commercial development with the goal to better answer your expectations.
We thank you for your trust and loyalty, and wish you success in your business. Enjoy discovering this Website!