MadeInFog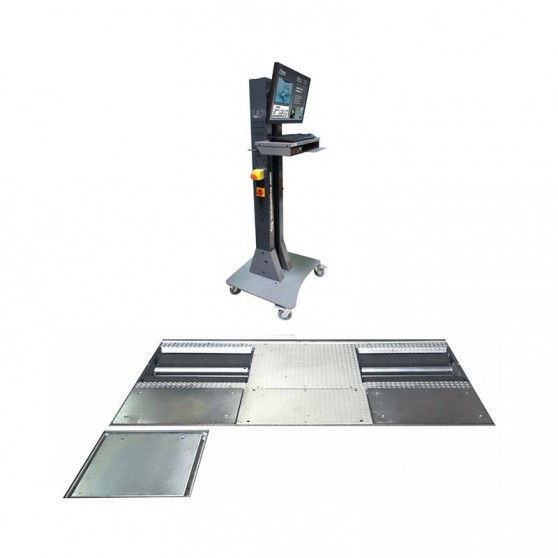 View larger
Technical inspection line - Track with large width
CLS.750CT-VL+
Passenger Car Light Duty Vehicle
Technical inspection line for Passenger car and Light duty vehicle (weight > 3.5T) with a larger track width
This product is no longer in stock
Availability date:
Standard equipment
1 mobile cabinet equipped with a computer system
1 x 0.5 m Side-slip plate, with lateral deviation of +/- 20 m/km
1 suspension tester
1 brake tester with 2 x 5 kW motor brakes
1 pedometer
1 remote control
Optional equipment
1 set of 2 standard free rollers
1 set of 2 special free rollers
1 second remote control
More info
TECHNICAL CHARACTERISTICS
1 x 0.5 m Side-slip plate, with lateral deviation of +/- 20 m/km,
1 suspension tester,
1 brake tester with 2 x 5 kW motor brakes,
1 x 24'' TFT monitor,
1 computer system consisting of 1 Windows PC, keyboard, mouse,
1 WiFi printer,
1 radio remote control,
1 wireless pedometer,
Complies with SRV003D and OTCLAN.
SIMPLIFIED CONTROLS
The simplified remote control communicates all the information to the PC in radio mode to increase
comfort, and eliminates problems linked to infra-red.
The remote control has an additional connector to allow the wireless pedometer to be powered and operated.
The motors of the brake tester are braked, allowing all vehicles to exit from the rollers easily.
REGULATORY METHODS AND MEASUREMENTS
After recovering all the vehicle's information, the inspection line helps you to measure:
The side-slip measure.
The vertical forces, by wheel and by axle, and the total force of the vehicle.
Efficiency and dissymmetry levels for the suspension.
Efficiency and imbalance levels for the service brake and emergency brake, and the Efficiency of the
parking brake.
All the regulatory methods of working are included and can be configured easily:
Reference method (Axle/Axle for imbalance, and Axle/Axle or Wheel/ Wheel for Efficiency),
Specific methods : Axle/Axle (Axle/ Axle for imbalance and Efficiency), or Wheel/Wheel with free rollers and pedometer (Wheel/Wheel for imbalance and Efficiency + free rollers on the untested axle).
Reverse rotation method with pedometer (for imbalance and efficiency).
UPDATES AND REMOTE ASSISTANCE
The FOG UPDATE system means that you automatically benefit from the latest updates. On each start-up, it connects to the FOG server to check whether new functionalities have been implemented.
CLS.750 is a connected device that can be controlled remotely. This means that, if necessary, you can
benefit from a diagnosis by an FOG expert who can answer your questions and further your training. In this way you can increase your workshop's profitability day by day.
Technical sheet
Brake tester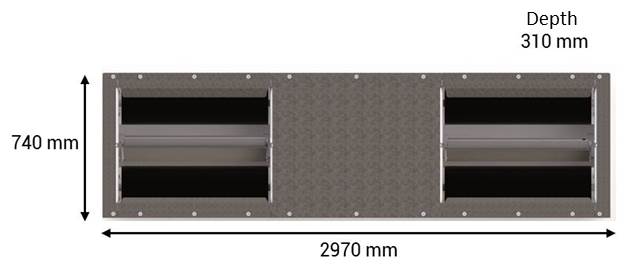 Suspension tester

Side-slip plate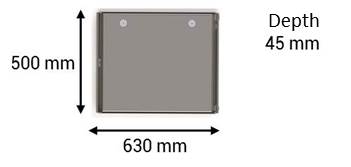 Data sheet
| | |
| --- | --- |
| Vehicle type | Passenger Car, Light Duty Vehicle |
| Flag | MadeInFog |
| Side-slip plate lenght | 500 mm |
| Side-slip plate width | 630 mm |
| Side-slip plate depth | 45 mm |
| Side-slip plate weight | 45 kg |
| Suspension tester lenght | 2350 mm |
| Suspension tester width | 420 mm |
| Suspension tester depth | 250 mm |
| Suspension tester weight | 320 kg |
| Suspension tester power supply | 400 V / 50 Hz |
| Suspension tester motor power | 2 x 3 kW |
| Brake tester length | 2350 mm |
| Brake tester width | 420 mm |
| Brake tester depth | 250 mm |
| Brake tester weight | 470 kg |
| Brake tester power supply | 400 V / 50 Hz |
| Brake tester motor power | 2 x 5.5 kW |